10 Minutes With… Belinda Eckley
"If you're asking people to change their behaviours, they expect to see tangible reasons and effects. Without actions, most people will feel it's not a serious requirement or little more than an empty exercise."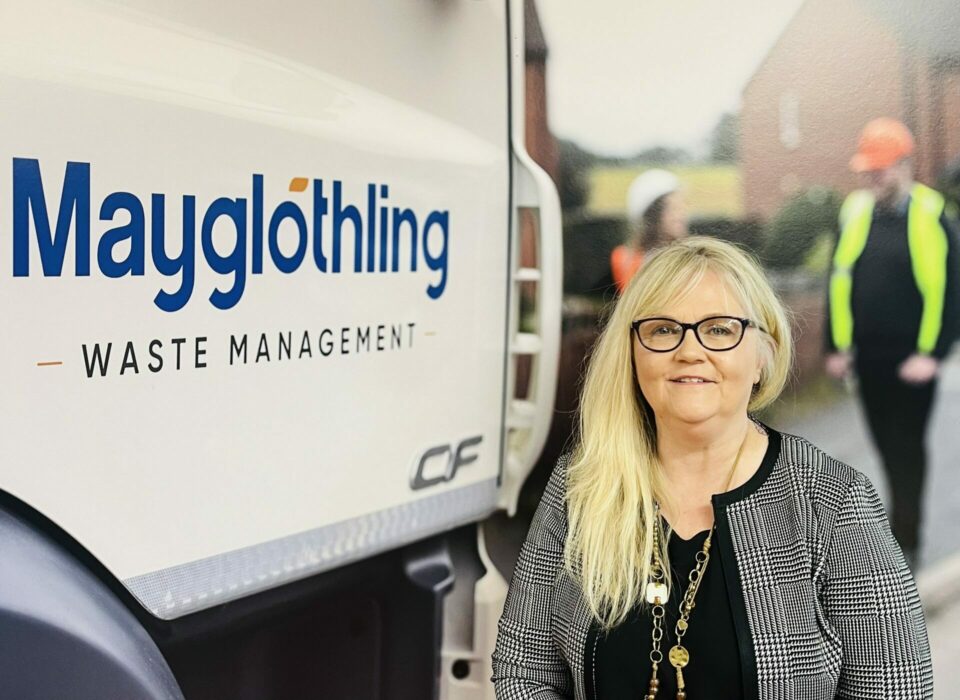 10 Minutes With… Belinda Eckley
Belinda is our Health & Safety Co-ordinator. With so much of our work involving demanding physical tasks, often with hazardous materials and in difficult environments, how does she ensure that we meet the highest safety standards, every time? Find out here…
"I started at Mayglothling about a year ago, working in an administrative role. I'd worked in a number of other industries so that initial role was helpful for me to understand the way this industry works.
"Before long, I was able to acquire and demonstrate a deeper understanding of the Health & Safety requirements across the business. Working together with the team leaders, I identified a list of suggestions to ensure our standards were second to none.
"I now hold dedicated training sessions to ensure all employees are fully aware of the Health & Safety requirements of their role and of the company. It's not as simple as telling people what they have to do – these things only really work if everyone believes in the whole philosophy. What that requires, in any organisation, is a change of culture.
"Fortunately, this is something I know quite a bit about. I joined the Army at nineteen and was trained by the very best. I spent time in Whitehall working with some of its most senior officers throughout the first Gulf War''.
"I was Team Lead for the Vaccine Inequality Programme Hereford, following the Covid-19 pandemic. We ensured that various vulnerable communities were not disadvantaged during the vaccine roll-out thus maximising its overall effectiveness. I worked with some amazing teams: Clinical Commissioning Group, NHS & Taurus Health to name a few across Herefordshire and Worcestershire, winning the NHS Parliamentary Award for our efforts to reduce health inequalities.
"The understanding I have from those experiences and working within various business industries has been vital to helping me make the cultural changes we want to see.
"The most important thing to do is follow up words with actions. If you're asking people to change their behaviours, they expect to see tangible reasons and effects. Without actions, most people will feel it's not a serious requirement or little more than an empty exercise. By showing real advantages of change that affect everyone, there are compelling reasons for the whole team to understand the necessity of change – and the benefits.
"Quite simply, the better our culture becomes, the higher our levels of service will become and the more Mayglothing will be synonymous with excellence. It all starts with the most basic details.
"We're seeing good results already but there's some way to go. As Winston Churchill once said: 'We're not at the end, not even the beginning of the end. But we are, perhaps, at the end of the beginning'."
Back to articles