Drain Cleaning
Is a blocked or silted drain giving you a headache? There are many warning signs that you need to clear a blocked drain, from bad smells to water backing up in your toilet. You need a contractor with a deep level of expertise who can get there fast! 
Mayglothling have the experience and technology required to get your drainage system up and running in no time. Not only are we equipped to deal with domestic problems; we are an approved contractor for Welsh Water and Severn Trent. We truly do have the experience you need to solve any sewer cleaning or drainage issues.
How We Clean Your Drain or Sewer
We have highly trained staff capable of dealing with all drain blockages from drains to sewers and beyond. Your on-site team will be confined space entry trained and equipped with innovative technology, including gas detectors, rescue harnesses, escape breathing apparatus and a tripod and winch for when they need to enter a manhole or sewer. 
Usually, drain jetting is the most effective way to clear a drain. High-pressure water jetting can negotiate tricky bends and travel further down the pipe, exerting more force on a blockage to remove it. If you still need convincing, view our comprehensive fleet of jetters.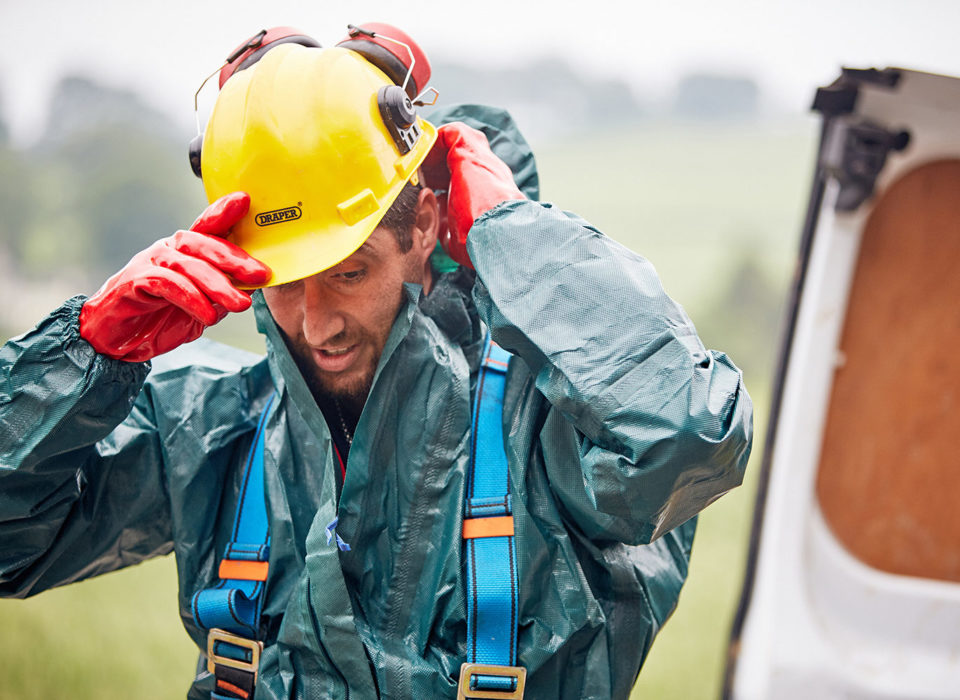 I am a firm believer that customer service and quality of workmanship is something that sets a company apart from the rest, and Mayglothling excels in all areas. I will be using their services for a long time to come
Helen Carr
FAQs
Yes, we use the latest i-touch technology, meaning you can view our findings live and decisions can be made instantly.
We understand that when you have a blocked drain, it needs clearing as soon as possible. We have a range of specialist equipment for the job and can tackle almost any issue. We can also be with you very quickly! For emergencies, please call 0800 051 9345.
Our operators are trained to City & Guilds standard for Working in High-Risk Confined Spaces, carry EUSR clean water hygiene cards, and are able to carry out risk assessments to ensure safe ingress and egress for our staff. 
We have medium volume 28 gallon per minute jetters and high volume 90 gallon per minute jet-vacs. We also have some incredible jetting nozzles, heavy sledges and rotating silt breakers for heavy silt and stone in drains and culverts. In short, yes we can.
Managing Waste Responsibly
At Mayglothling, we understand the negative impact of irresponsibly disposing of waste. We take responsibility to ensure all waste collected is disposed of in an environmentally friendly way. We even have our own commercial Sewage Treatment Plant that turns waste into water fit for our rivers.
Environmental Ethos