Sewage Pumps
Sewage waste removal perhaps isn't everybody's favoured task, yet it does play an integral role in the waste management process. Sewage pumps in particular can feel like a complicated technology to get to grips with, but their main function is actually a relatively simple one. In essence, they transfer sewage waste from one place to another such as a main drain network or an available watercourse.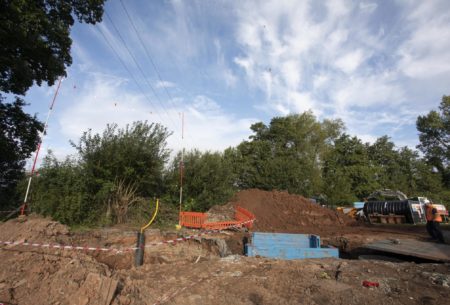 Sewage Pump Installations
The issue that many encounter when looking to deploy a sewage pump is how to choose the most appropriate device. There are many questions to consider, including: the total head size of the rising main; the type of electrical supply available; whether it is a dry or wet well. Confused? Mayglothling's fully certified staff can guide you through the whole process so you can rest assured your waste management system will work smoothly.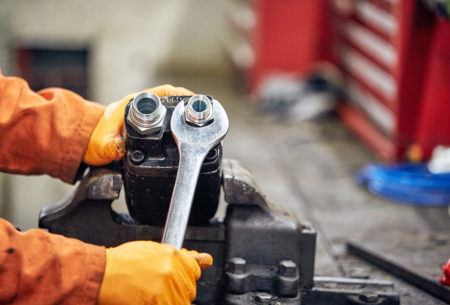 Maintenance & Repairs
Ongoing maintenance of your sewage pumps is critical. This will help to identify any mechanical defects as early as possible that could affect the quality of your final effluent before it becomes a serious problem. At Mayglothling, we have a specialist team of pump engineers throughout Herefordshire, Shropshire, Wales and beyond who are ready and waiting to service and repair your pumps, pump stations, controls, non-return valves and level controls.
FAQs
Yes, our engineers are fully trained and certified experts. They can offer advice and if necessary undertake repairs with ease. Contact our friendly team today on 01544 230 364.
Yes, we provide a 24-hour service, meaning our team can be deployed immediately to get you back up and running as soon as possible. Call us now on 0800 051 9345.
Mayglothling is an excellent company with incredibly attentive staff. When we had a broken pump, they made sure we were up and running with a temporary measure that same day, and then returned with the repaired pump in a timely manner. Their emergency response times were fantastic.
Simon Evans
Managing Waste Responsibly
At Mayglothling, we understand the negative impact of irresponsibly disposing of waste. We take responsibility to ensure all waste collected is disposed of in an environmentally friendly way. We even have our own commercial Sewage Treatment Plant that turns waste into water fit for our rivers.
Environmental Ethos