Transport & Logistics
There is much more to managing waste than just transporting it from A to B. At Mayglothling, we understand that waste transport can create a logistical headache. From correctly categorising your waste to transporting it safely, you need to be sure you're using a vehicle that is suitable for your needs.
Well, you're in luck. Our fleet of tankers has been carefully crafted over the years to ensure we can effectively handle all waste streams. We're sure we have just the vehicle or tanker for you.
Vehicle Hire
We have a vast range of vehicles and tankers to choose from. You can choose to hire with or without a driver, long or short term. You're welcome to visit and collect yourself, or we can deliver directly to your site. And don't worry, all vehicles for hire undergo rigorous checks before they are released, so you shouldn't encounter any issues. We'll help you take the stress out of waste transport.
View Our Fleet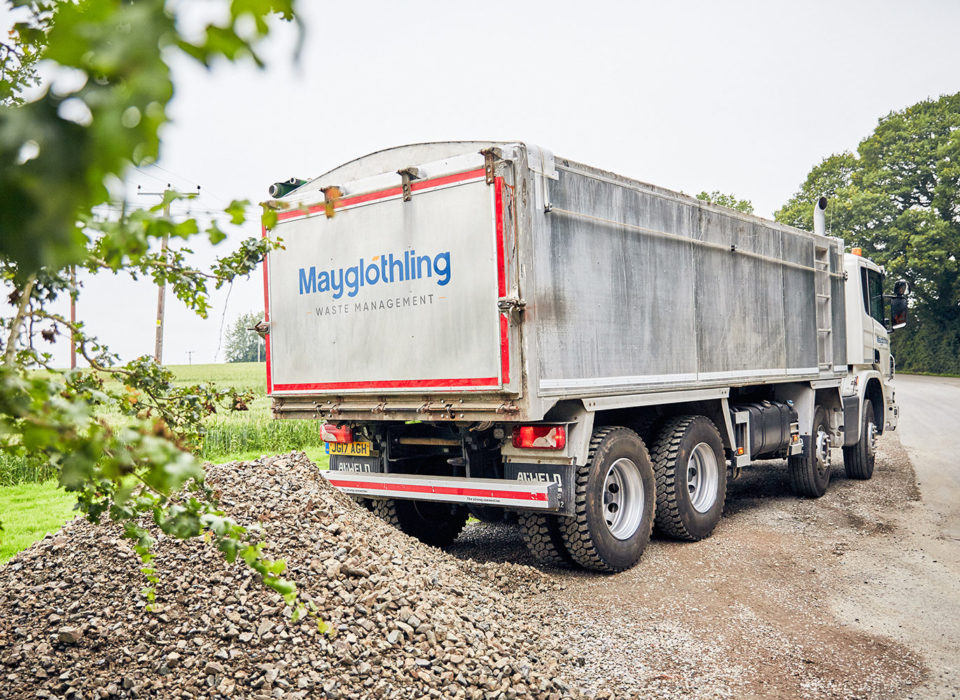 Logistical Planning
Protecting our environment from hazardous waste is core to our waste management services. Transporting and disposing of certain types of waste can be dangerous, so doing so correctly requires a high level of expertise. Mayglothling's logistical waste transport service delivers:
Rapid response to emergencies
Waste removal experts that can guide you through important legislation
Specialist vehicles that can safely collect and transport hazardous substances
Extensive health & safety audits to ensure all work is done safely
FAQs
Yes, our expertise means we are a good source of advice for anyone with a waste disposal query and we can offer customers clear advice on regulatory compliance on matters such as: ADR, packaging of dangerous goods, hazardous waste regulations, European waste catalogue codes, special waste regulations, duty of care, registering as a hazardous waste producer.
Yes, our team can be on the road within a couple of hours of your call and our rapid response can help minimise the damage.
Yes, we can collect bulk waste from difficult to access locations using our specialist equipment and vast fleet.
Managing Waste Responsibly
At Mayglothling, we understand the negative impact of irresponsibly disposing of waste. We take responsibility to ensure all waste collected is disposed of in an environmentally friendly way. We even have our own commercial Sewage Treatment Plant that turns waste into water fit for our rivers.
Environmental Ethos