Hazardous Waste
Disposing of hazardous substances can be a tricky business. Get it wrong, the ramifications could be severe for both public health and the environment. Responsible waste management is critical. Mayglothling can help.
Waste that could harm people or our planet is classed as 'hazardous' under environmental legislation, and therefore requires special care and attention. The term covers many waste streams, from pharmaceutical and chemical to radioactive and WEEE, each having its own unique disposal requirements. This is our bread and butter. Our hazardous waste disposal experts can help you ensure all waste is categorised, collected, transported and disposed of in a cost-effective, environmentally friendly and compliant manner.
EWC Codes
Managing hazardous waste is dangerous work so to take care of your waste safely, we need to know everything about it. That means we require the EWC Code, SIC Code and UN Numbers so we can assist you with packaging labelling consignment notes and waste transfer notes. This will help us ensure all hazardous waste is sent to the most appropriate treatment facility. 
Sound complicated? Don't worry, our helpful team can undertake a comprehensive waste audit and guide you through the process with ease. Your hazardous waste will be transported safely and to the right treatment facility. That is our guarantee.
Try our EWC Code Finder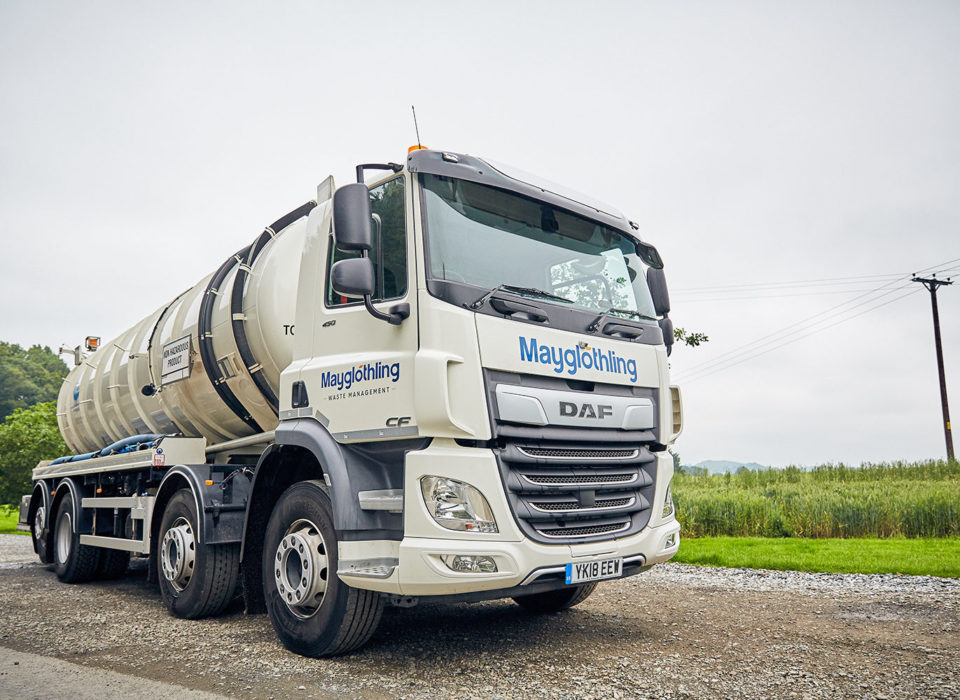 Our Fleet
Transporting hazardous waste requires a specialised fleet of vehicles. From stainless steel to full class 3, 6 and 8 ADR tankers, we specifically chose the best suited vehicle for the job at hand. Our fleet of tankers has been carefully crafted over the years to ensure we can effectively handle hazardous waste. Don't worry, you can count on us.
FAQs
Yes, our expertise means we are a great source of advice for anyone with a waste disposal query and we can offer customers clear advice on regulatory compliance on matters such as: ADR, packaging of dangerous goods, hazardous waste regulations, European waste catalogue codes, special waste regulations and duty of care.
Yes, our team can be on the road within a couple of hours of your call and our rapid response can help minimise the damage.
Yes, we can collect bulk waste from difficult to access locations using our specialist equipment and vast fleet.
Yes, you can trust us; we have many years' experience in clearing up chemical and oil spills.
Managing Waste Responsibly
At Mayglothling, we understand the negative impact of irresponsibly disposing of waste. We take responsibility to ensure all waste collected is disposed of in an environmentally friendly way. We even have our own commercial Sewage Treatment Plant that turns waste into water fit for our rivers.
Environmental Ethos