Drain Repairs
Drains can become damaged in a variety of ways and it's sometimes difficult to find the root cause. While common problems such as blockages can be solved using our range of cleaning services, there are occasions when a damaged drain could indicate a much more serious problem. Tree roots, ground movement and excess flooding can all damage the structural integrity of a drain potentially leading to its collapse. Time is therefore of the essence; call Mayglothling's waste management experts today and we'll have your drain repaired before it's too late.
A Professional Service
Finding out what caused your faulty drain is an important first step. We use innovative CCTV technology to undertake drain surveys and, once the damage has been assessed, we can advise on the best drain repair solution. 
We are equipped to undertake general and collapsed drain repairs for main commercial sewers and industrial estates. Our highly skilled team can carry out confined space entry and will be equipped with a gas detector, rescue harness, escape breathing apparatus, tripod and winch for when they need to enter a manhole or sewer. We take the health & safety of our staff seriously, and carry out thorough checks to ensure all work is carried out in the safest manner possible.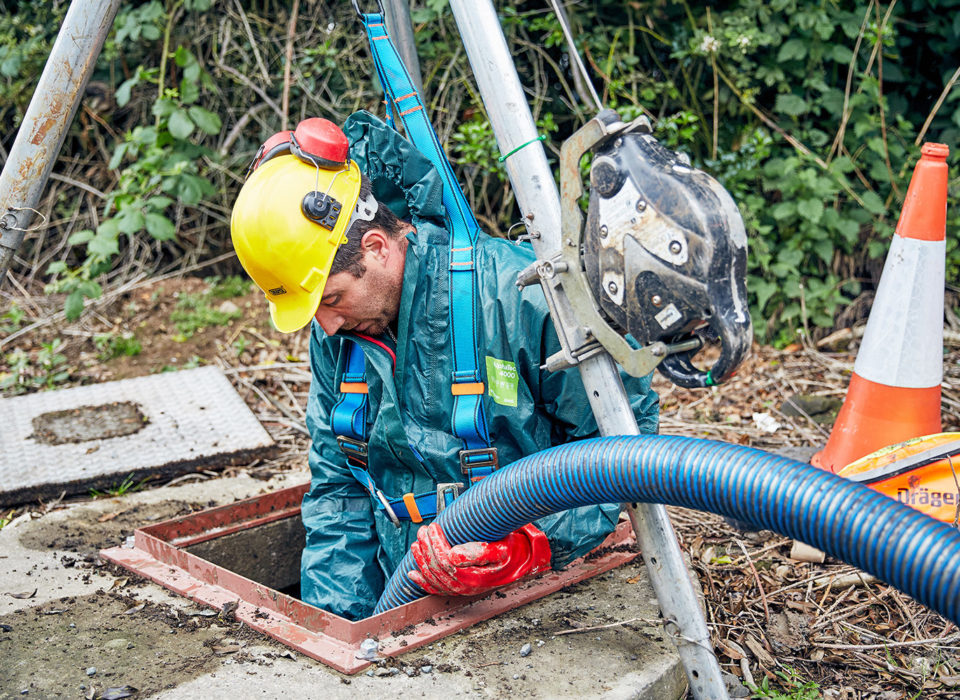 Mayglothling were recommended to us after our previous supplier had issues with accessibility. The quality of work has always been to a high standard. Not only were they able to get us out of a very sticky situation, but also helped us deploy a new sewage treatment plant. We were all very relieved.
Deb Evans, Glaslyn Residential Home
FAQs
Yes, we use the latest i-touch technology, meaning you can view our findings live and decisions can be made instantly.
We understand that when you have a broken or collapsed drain, it needs repairing as soon as possible. We have a range of specialist equipment for the job and can tackle almost any issue. We can also be with you very quickly!
Our operators are trained to City & Guilds standard for Working in High-Risk Confined Spaces, carry EUSR clean water hygiene cards, and are able to carry out risk assessments to ensure safe ingress and egress for our staff.
We have undertaken broken or collapsed drain repairs for businesses, local authorities and water companies. Our skilled team can handle everything from specification to supply and installation. So in short, yes we can.
Managing Waste Responsibly
At Mayglothling, we understand the negative impact of irresponsibly disposing of waste. We take responsibility to ensure all waste collected is disposed of in an environmentally friendly way. We even have our own commercial Sewage Treatment Plant that turns waste into water fit for our rivers.
Environmental Ethos