Drummed Waste
Do you have drummed waste on site that needs safely disposing of? Get in touch today and we can help you decide on the most suitable waste management plan for your business. 
Whether you're dealing with hazardous or non-hazardous drummed waste, we understand the importance of disposing of this effectively. This means working with a waste partner you can trust. At Mayglothling, we like to get things right first time, every time. We have all of the correct licenses so can handle even the most difficult of commercial waste disposal operations. From lab smalls to drummed or packaged waste, we can help you identify, classify, pack and label your waste with ease. We are also licensed to collect, transport and dispose of medical and healthcare waste.
EWC Codes
To properly take care of your waste, we need to know everything about it. That means we require the EWC Code, SIC Code and UN Numbers so we can assist you with packaging labelling consignment notes and waste transfer notes. This will help us ensure all drummed waste is sent to the most appropriate treatment facility. 
Sound complicated? Don't worry, our helpful team can undertake a comprehensive waste audit and guide you through the process with ease. Your drummed waste will be transported safely and to the appropriate treatment facility; that is our guarantee.
Try our EWC Code Finder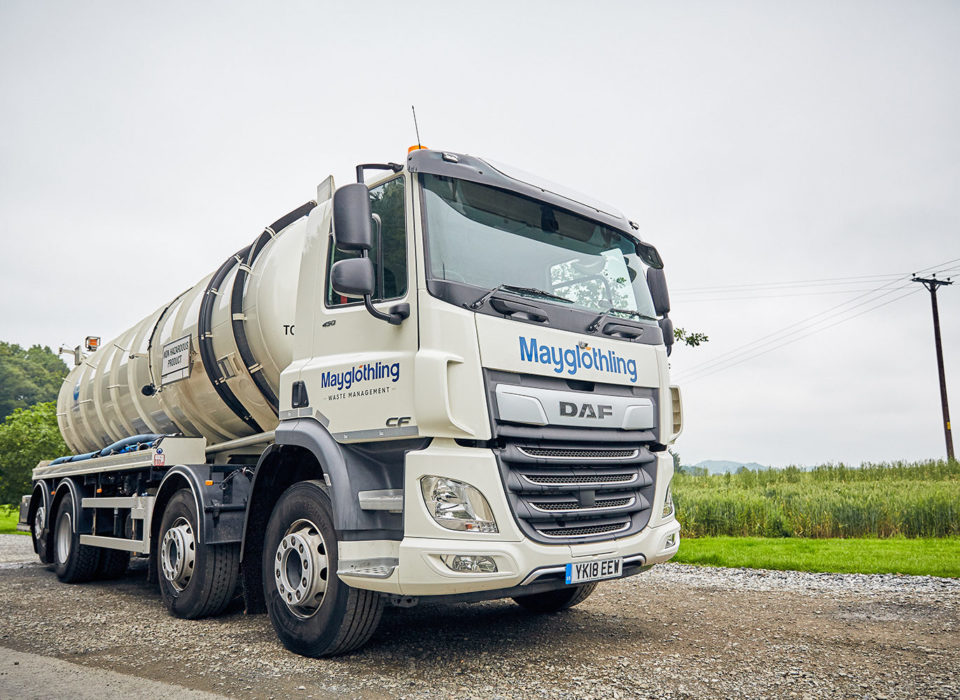 A UK Wide Operation
While headquartered in the blissful Herefordshire countryside, we provide our total waste management services throughout the UK, helping ensure your business is properly managing its hazardous and non-hazardous drummed waste. We have a network of disposal agents nationwide and can handle the most difficult of waste disposal operations. Our dedicated customer support team are ready and waiting to guide you through the whole process.
FAQs
Yes, our expertise means we are a good source of advice for anyone with a waste disposal query and we can offer customers clear advice on regulatory compliance on matters such as: ADR, packaging of dangerous goods, hazardous waste regulations, European waste catalogue codes, special waste regulations and duty of care.
Yes, our team can be on the road within a couple of hours of your call and our rapid response can help minimise the damage.
We can collect bulk waste from difficult to access locations using our specialist equipment and vast fleet.
Managing Waste Responsibly
At Mayglothling, we understand the negative impact of irresponsibly disposing of waste. We take responsibility to ensure all waste collected is disposed of in an environmentally friendly way. We even have our own commercial Sewage Treatment Plant that turns waste into water fit for our rivers.
Environmental Ethos