Sewage Systems
Approximately 95 per cent of UK properties are connected to the main sewer network. Simply put, this means wastewater from your home will navigate its way through a network of pipes until it reaches the main sewer. However, for those remaining five per cent of properties in rural locations, this process is not quite so straightforward… enter Mayglothling.
While many may turn up their noses at the mere mention of sewage, managing waste effectively is our bread and butter. Our experts can help you manage your current solution, or deploy a new system that fits your budget and respects our planet.
Our Sewage Solutions
Septic Tanks
The traditional method of sewage disposal in rural areas; regular tank emptying is essential to alleviate the threat of blockages. If you have a septic tank, we can also help you to comply with the General Binding Rules.
Septic Tanks
Sewage Treatment Plants
An environmentally friendly waste management solution that begins wastewater treatment almost instantly through its sludge treatment process, dispensing only clean water back into our waterways.
Sewage Treatment Plants
Sewage Pumps
Sewage pumps and pumping stations either pump wastewater to a main drain network without the need for a septic tank or sewage treatment plant, or send the treated effluent to an available watercourse.
Sewage Pumps
Cesspits
If you're looking for a temporary solution before mains drainage is implemented in your area, a cesspit could be the answer. These are large, underground tanks where wastewater can be stored until emptied by a tanker.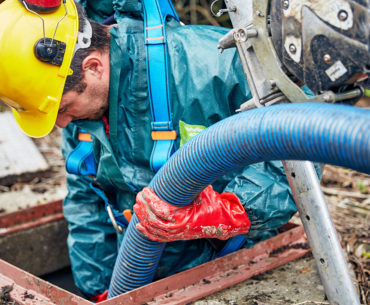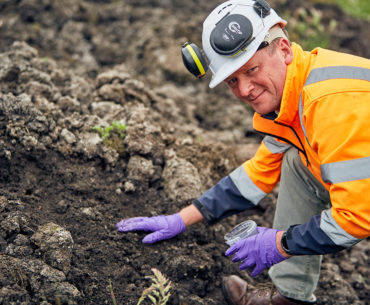 Waste Collections
We've been collecting waste ever since our founder John Mayglothling invented his first innovative suction device over 40 years ago. But what sets us apart from the rest is how we collect your waste and what we do with it when we leave your property. We have a large fleet of vehicles that enables us to collect waste from almost any location. We then ensure that waste is taken care of in an environmentally friendly way, at our own Commercial Sewage Treatment Plant in Herefordshire.
Installations
Installing a new sewage system can be complicated work and requires a lot of expertise. Luckily, our builders and electricians have that in abundance. We will undertake all of the necessary installation work to an excellent standard. All logistics will be taken care of, the site will remain safe and secure, and your new sewage system will be deployed in a manner that helps protect our environment.
Maintenance & Repairs
Installing a brand new sewage solution is just the beginning of your responsible waste management journey. It is also important to consider the need for regular maintenance to ensure blockages and flooding don't occur; Mayglothling's maintenance and reminder service is a simple and cost-effective way to protect your investment. That said, if any issues do occur we also have 24/7 emergency repairs service that will quickly get you back up and running.
Managing Waste Responsibly
At Mayglothling, we understand the negative impact of irresponsibly disposing of waste. We take responsibility to ensure all waste collected is disposed of in an environmentally friendly way. We even have our own commercial Sewage Treatment Plant that turns waste into water fit for our rivers.
Environmental Ethos