Installation
Managing domestic and commercial sewage waste can be murky territory if not done right. When installing a new sewage treatment solution, making the right choices now will serve you well for decades to come. At Mayglothling, we are specialists in waste management and can install all manner of sewage solutions, from septic tanks and sewage treatment plants to pumps and more. We deliver solutions you can depend on and have been doing so for over 40 years. This is waste management made simple.
An End-to-End Service
Getting your sewage system right need not be daunting. At Mayglothling, our emphasis has always been on responsibility; we do everything we can to take care of your sewage waste in a safe and environmentally friendly way. To do this, we offer a dedicated end-to-end installation service, managing every detail for you. Our fully qualified and expert staff can help gain the correct building permissions, choose the most appropriate solution, and ensure your new system doesn't negatively impact our planet.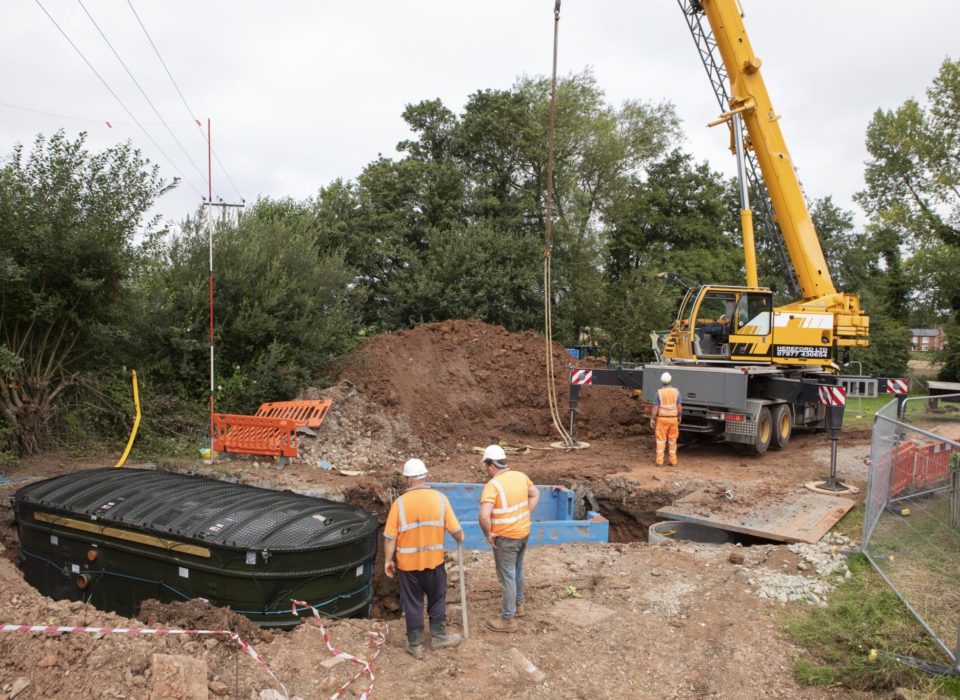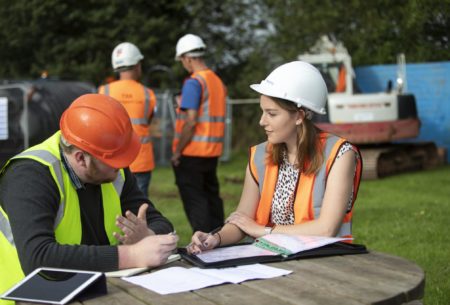 Site Visits & Surveying
With over 40 years' experience as septic tank and sewage treatment plant installers, we know how to get things right. We'll visit your property, conduct a thorough survey and propose the best options to suit your budget, making sure all the necessary safety and environmental checks have been carried out along the way. We can help you undertake home buyer surveys, pre-planning conceptual surveys, site asset surveys, drain surveys, septic tank surveys and more.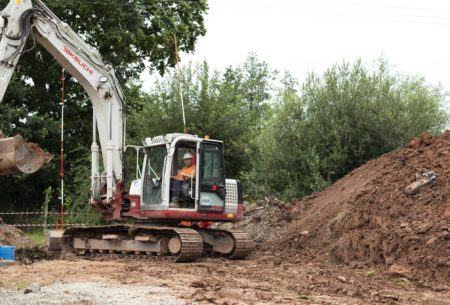 Groundworks
Of course, we'll supply the equipment, but our team will also carry out all of the necessary groundwork at your property and make certain we leave the site as clean and tidy as possible. Our project managers take great pride in their work and will do everything possible to ensure minimal disruption to your home or business. That said, be prepared for the diggers and dumpers to arrive!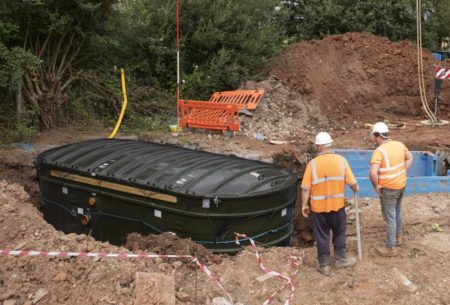 Installation
Installing a new sewage system can be complicated work so requires a lot of expertise; fortunately our builders and electricians have that in abundance. We will undertake all of the necessary building work to an excellent standard, ensuring all the logistics are taken care of, the site is safe, and system installed in an environmentally friendly manner. Be it a septic tank, sewage treatment plant or sewage pumping station, our experts have seen it  all – you can rest assured we won't leave site until your system is up and running effectively.
Maintenance & Repairs
A blocked sewage system or drain can cause a real headache. We can deliver emergency repairs, but also carry our regular emptying and maintenance to prevent blockages and flooding, available in fixed price 3-year contracts. We believe this will give you peace-of mind that you won't encounter an emergency any time soon. Don't worry about remembering to book a service either. We'll get in touch to remind you when your system is next scheduled to be emptied or serviced.
We were relieved when our sewage pumping station installation was complete, safe in the knowledge we now have an up-to-date and reliable system. We would highly recommend Mayglothling as they were professional and helpful throughout.
Rumbleway Caravan Park
Mayglothling were recommended to us after our previous supplier had issues with accessibility. The quality of work has always been to a high standard. Not only were they able to get us out of a very sticky situation, but also helped us deploy a new sewage treatment plant. We were all very relieved.
Deb Evans, Glaslyn Residential Home
I am a firm believer that customer service and quality of workmanship is something that sets a company apart from the rest, and Mayglothling excels in all areas. I will be using their services for a long time to come
Helen Carr
Managing Waste Responsibly
At Mayglothling, we understand the negative impact of irresponsibly disposing of waste. We take responsibility to ensure all waste collected is disposed of in an environmentally friendly way. We even have our own commercial Sewage Treatment Plant that turns waste into water fit for our rivers.
Environmental Ethos