10 Minutes With… Helen Duggan
"To me, this is more than a job.
 

I have high standards and I like to see things done right.

 

You might say I'm a bit of a perfectionist."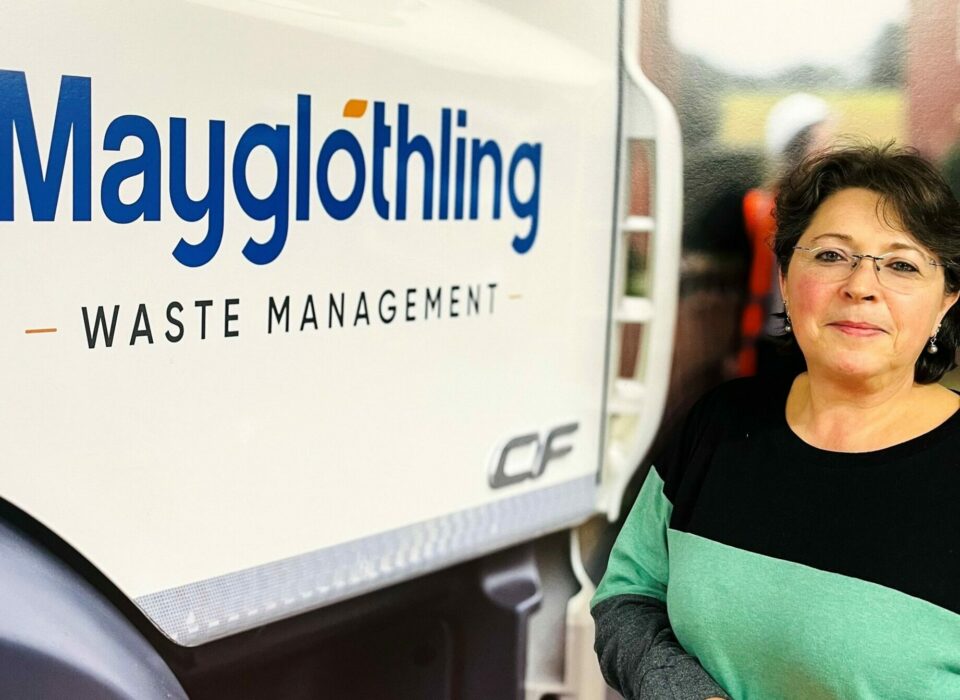 10 Minutes With… Helen Duggan
Helen is our Accounts, HR and Health & Safety Manager.  She impressively wears three hats to ensure that our people, our processes and our cashflow are all properly supported.  She joined Mayglothling in July 2005 and is the longest-serving member of our team.  
What's it like to have been at the heart of the growth and changes at Mayglothling for almost two decades?  Find out here…
"When I first joined Mayglothling, the whole business was run out of just four Portacabins, with 5 or 6 admin staff and 7 or 8 drivers.  Job tickets were printed out on an old-style printer on triplicate paper and there was a table, showing where the tankers were, like you may have seen on old wartime films.
"I was asked to come in a couple of days a week to review the camera footage of drain inspections, on VHS, and type up a report of each one – noting how far down the pipe cracks or blockages were observed.
"As the technology improved, the VHS became DVD and the report-writing took place, not in the office but on site, in the back of a van.
"The business was also growing and, with it, the requirement for better administration and Health & Safety controls, so I found myself doing more of that to the point where I needed to stop doing the CCTV reports – once I'd trained my replacement.
"In 2012, the business began to use a new transport software, which was a huge change management process but equipped us for the next stage of growth.
"As the business has grown and become more sophisticated, two basic principles have never changed: 
1. We always pick up the phone.  We're here for people who need our help and we never tolerate it if we miss a call.
2. We never say 'no'.  We find a way to provide the solutions the customer wants.  Sometimes, we need more information or documentation to be able to do what's required but we'll always be available to help when asked.
"To me, this is more than a job.  I have high standards and I like to see things done right.  You might say I'm a bit of a perfectionist."
Back to articles