Radnor Hills purifies its waste streams with support from Mayglothling
Major drinks supplier achieves zero waste to landfill status and ISO 14001 accreditation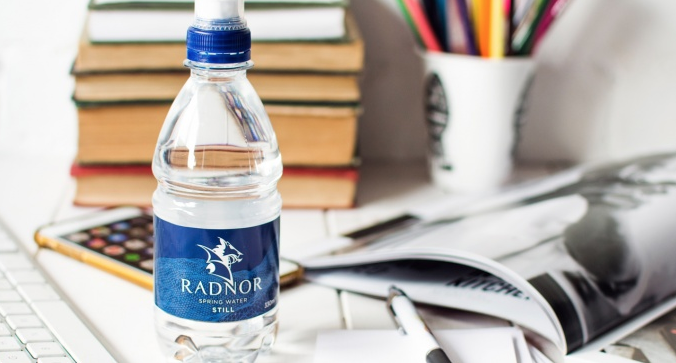 The Problem
Project: Achieve zero to landfill status
Location: Knighton, Powys
Benefits: Environmentally friendly. New revenue streams.
Radnor Hills Water Company is a major supplier of spring and flavoured waters based in Radnorshire, Mid Wales. After years of continued expansion, the company wanted to further reduce the impact its operations have on the environment. It therefore set out its new 'Road to Recycling' strategy, which included the objective of ensuring none of the waste it creates is sent to landfill. Instead, all waste would either be reused, recycled, composted or sent to energy recovery.
The Solution
As Radnor Hill's trusted waste management partner, Mayglothling was enlisted to help the firm meet its zero waste to landfill target. Commencing work in May 2018, Mayglothling worked closely with Radnor Hills to conduct a thorough waste audit and implement an effective waste management plan. This included the installation of a state-of-the-art effluent plant, which cleaned wastewater produced on site. Mayglothling also helped Radnor Hills ensure all of its waste generated through production can be recycled. Not only has this helped Radnor Hills achieve its zero waste to landfill target, but also gain ISO 14001 accreditation, create cost efficiencies and new revenue opportunities.
With Mayglothling's support, we've taken steps to minimise the environmental impact of our activities and created new revenue streams.
Radnor Hills Water Company
Radnor Hills Water Company is a supplier of spring and flavoured waters, functional waters, school compliant drinks, premium sparkling pressés, fruit juices and own label brands. Based in the old county of Radnorshire in Mid Wales in a very unpopulated area, water from the Welsh mountains is able to filter naturally through layers of rock, helping Radnor Hills achieve exceptional taste and purity.
Aiming for zero waste to landfill
As a business, Radnor Hills is committed to minimising its impact on the environment. That is why it recently deployed its 'Road to Recycling' scheme, which set out its main objective of sending none of the waste it generates to landfill. To do this, it needed to work closely with its stakeholders and supply chains; Mayglothling was enlisted to help turn the firm's vision of a cleaner, greener future into a reality.
William Watkins, Managing Director of Radnor Hills, said, "As a company, we are absolutely committed to the protection of the local and global environment. With Mayglothling's help, we have been taking great strides to minimise the potential environmental impacts concerning our activities. We set out to achieve zero waste to landfill by the end of 2018, and we are delighted to have been able to achieve this status and hope to maintain it going forward."
William Watkins continued, "We have also now achieved ISO 14001 accreditation, which further demonstrates our commitment to responsible business operations."
Trusting the waste disposal experts
Working to reduce a businesses environmental impact requires a lot of expertise, and Mayglothling was delighted to be able to support Radnor Hills on its journey. Jonathan Mayglothling, Managing Director at Mayglothling, said, "It has been great working alongside such a well-known brand as Radnor Hills and helping them on the road to achieving their goal of zero waste to landfill. With our help, they have been able to successfully achieve this aim and make considerable cost-savings."
Creating new revenue streams
While decreasing Radnor Hill's environmental impact was a key aim for the business, there was also great business benefit to reviewing its waste management strategy. By disposing of its waste correctly, the business is saving approximately £50,000 per year. Furthermore, it has also been able to increase revenue each month by thousands.
This was made possible by utilising a drum crusher to crush 205L steel drums into a disc, which can be sold for profit. Radnor Hills is also utilising two balers – one to bale bottles and the other to bale polythene and cardboard – which are then sold for revenue and reused by other manufacturers. All glass bottles are fully recyclable and all remaining waste is used for RDF energy as opposed to going to landfill.
Jonathan Mayglothling concluded, "We are always happy to work with companies who are looking to implement the most environmentally-friendly waste management solutions which can also benefit their business."
Back to articles